Josie Wittmer: Inside India's overlooked community of women waste-pickers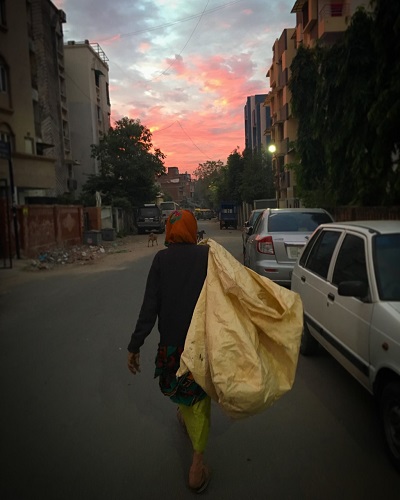 The search for new knowledge often takes a researcher down a fascinating path. For example, when feminist Geography and Development researcher Dr. Josie Wittmer was in India gathering information for her doctoral thesis, Women's work in the 'clean city': Perspectives on well-being, waste governance, and inclusion from the urban margins in Ahmedabad India, she expected to engage with women waste-pickers on their own perceived wellbeing (in contrast to accounts of waste worker's biological determinants of health). Women waste-picker participants in her study also wanted to talk about changes in their everyday work activities, which were resulting from emerging policies and urban planning initiatives.
To Wittmer, the experience underlined why she considers community engagement so important.
"I don't want research to feel as an extracting experience, where I especially as a white foreigner [researcher] come in [to the community], conduct my research, spend time with people and then leave and never come back. I think a lot of women that I was working with had never met a researcher before, but have experiences with organisations, government departments/ agencies where they're told to come back, or they've been told to pay this fee and you will get the service or whatever. They just have no trust in such interactions because they've been let down so many times," reflects Wittmer, "So, I think it's responsible if you have the funding and the time, to share information and continue engaging and building relationships with people and privileging their voice and needs. That is a big priority for me in my work."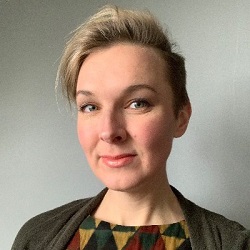 The lives of women waste-pickers in India are at an intersection of crushing poverty, patriarchal, caste inequalities and their experiences are often overlooked. But, these women still experience joy and have families and make meaning in their lives in other ways. "It's not just their poverty that defines them as human beings," adds Wittmer.
As part of her two-phase India research, Wittmer spent the first six months gathering data. She worked with an interpreter and trained a team of research assistants; young women recruited from local colleges. The team worked from 6:00 to 10:00 a.m. over six weeks walking a 10-12 km. route in 10 different areas of the city to survey women picking waste—walking with them or taking a break or sorting waste with them. Wittmer visited each of them between two and six times over the span of two years to interview them.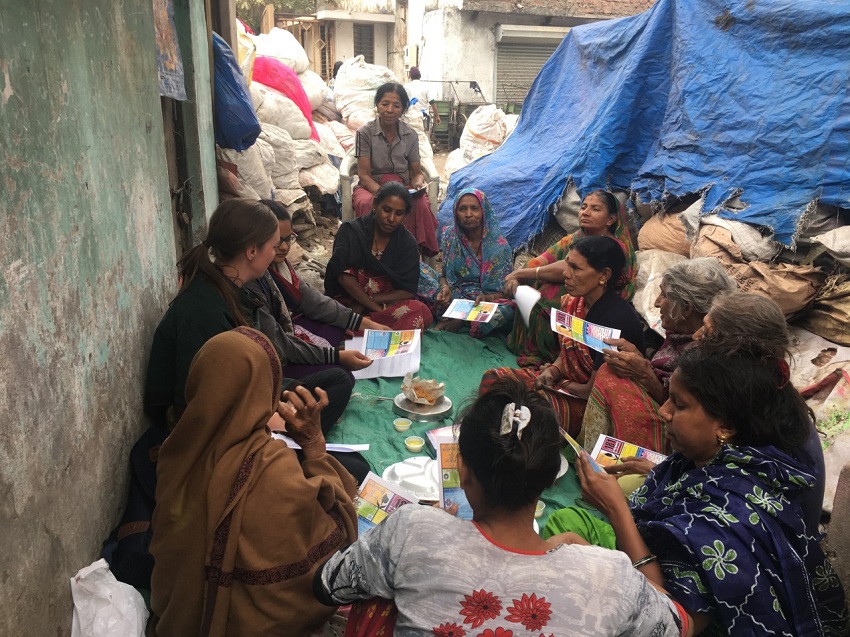 Comments such as "you'll never be able to find the same waste-pickers, they just kind of roam around the city" are all too common from people who fail to even see these women who are busy keeping streets and neighbourhoods clean. She describes waste picking as "super organized. I could find the same women after months or a year later, working and sorting waste in the same spot every day."
Wittmer visited India the following year to share research findings with these women. "It was sort of a way of showing that we cared as a research team; to say we're going to come back and we're going to share this information with you, and then following through and doing it – sharing that information and asking for participants' feedback." One woman said to her that people say they will come back, "but you actually came back."
Community engaged research is challenging and time consuming. But as Wittmer reflected, it can also be fun…like the time when she and interpreter, Mubina were sitting at a roadside with a group of women in a knowledge sharing workshop, a local autorickshaw driver who knew one of the women in the session offered them his rig while he was on a break. "Mubina and I were crammed into the driver's seat together, and the women were sitting in the back," she said, "the women were so excited and just laughing, especially the joke that I, a white lady, would drive the rickshaw to take them somewhere…it was definitely one of my most memorable experiences."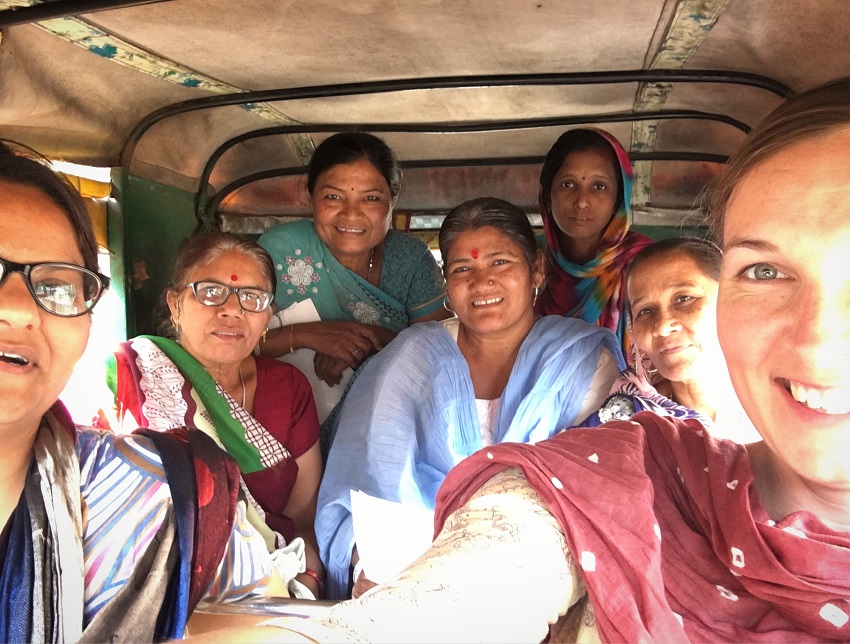 Would she want to go back to India for further research? "Yes, one hundred percent."
Wittmer's interest in India developed by "fluke" on a cheap ticket from Bangkok to India, where she was on a two-year backpacking journey in her early 20s. "But to get people to intentionally make a decision to go to India, there just needs to be more exposure to the possibilities for research in India and what's going on there, just the kind of work that CIRCLE is doing."
---
Areej Amer is a student writer for CIRCLE. She is in her third year in the Bachelor of Arts and Sciences program at the University of Guelph.
---
Connect with us! Do you want us to profile you and your research in this section? Or, you might want to tell us how you encountered India or South Asia in our Encounters section. Write to us at circlel@uoguelph.ca. 
Find related news by keyword
News Topics