Vikas Swarup: Not only to make a living, but also to make a life
Dilshan Fernando (PhD candidate in Sociology; CIRCLE Student Writer) and Dr. Sharada Srinivasan (Associate Professor; Director CIRCLE) spoke to Vikas Swarup on the occasion of the awarding of the Doctor of Letters, honoris causa by the University of Guelph on 16 June 2022.
Listen to the podcast interview with Vikas Swarup on a wide range of questions.
Read the full podcast transcript.
Read on for an abridged version of the podcast interview.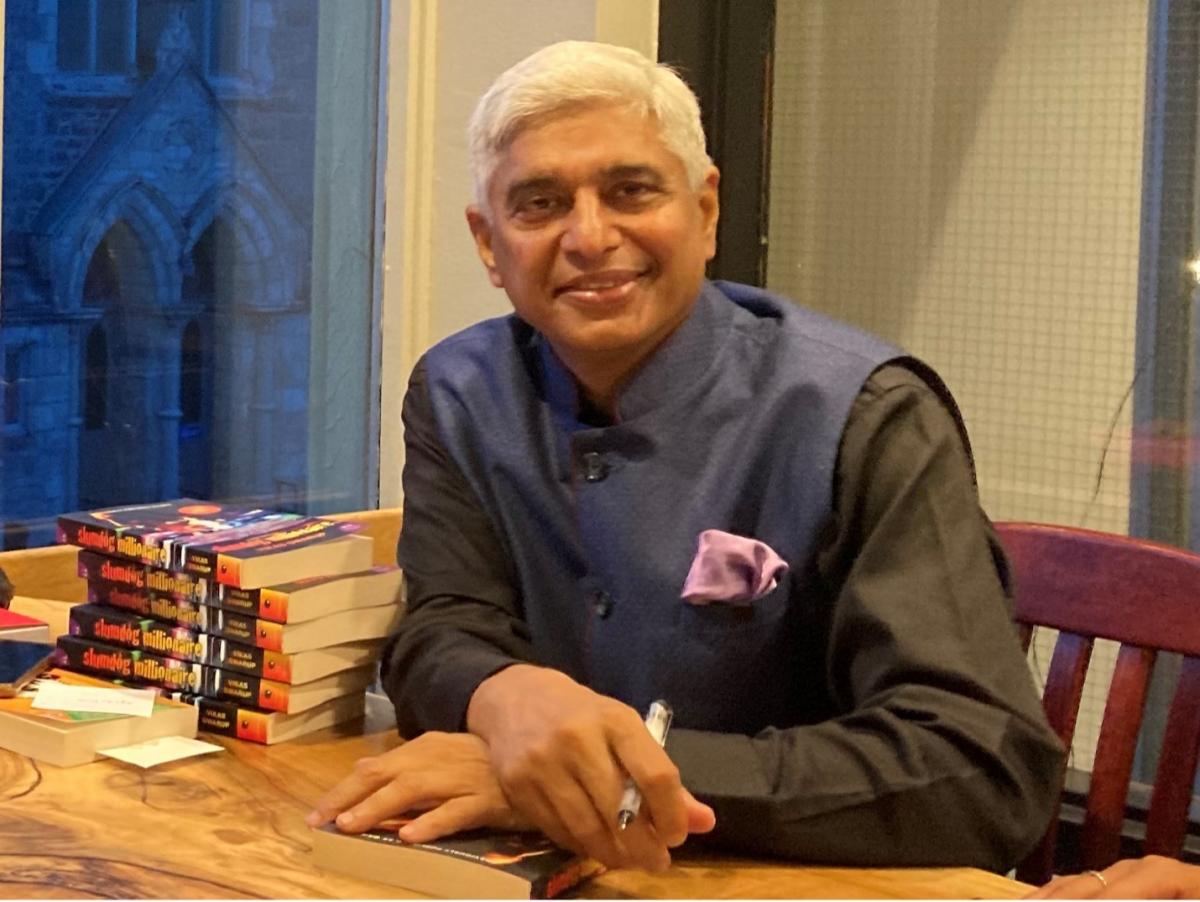 The world needs more well-rounded, versatile and open-minded young people than it needs unquestioning idealogues, says this year's U of G honorary degree recipient, Vikas Swarup. This well-known diplomat and hugely successful writer, whose book Q&A was the basis for the Oscar-winning movie Slumdog Millionaire, presents these qualities in the character Jamal Malik, played by actor Dev Patel, who uses such traits to rise to stardom.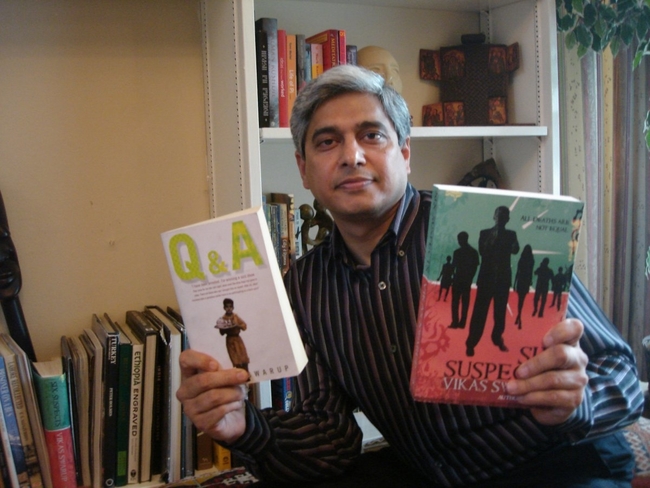 His success as a writer is remarkable, given that it had always been a sideline for him, not an occupation.
Swarup joined the Indian Foreign Service in 1986 and served in various Indian diplomatic missions around the world. He was India's High Commissioner to Canada during 2017-2019. When he retired from civil service in 2021, he was one of India's most cherished diplomats. When he wrote his three books -- Q&A (2005), Six Suspects (2008) and The Accidental Apprentice (2013) -- he was still a fulltime diplomat, and only an occasional writer. Nonetheless, his novels have become genre-disrupting classics with cult-presence in what's called "Indian writing in English."
For Swarup, one purpose of literature is to give voice to the voiceless, and to tell the stories that connect us as human beings. In his Boeke Prize winning novel Q&A, readers get a page-turner of literary art par excellence that shows how an individual must consciously grapple with brute social reality even when drowning from catastrophic events.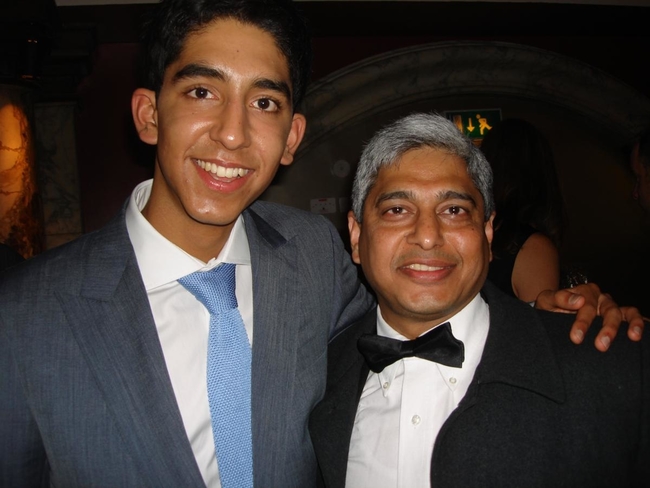 But in today's world, the guts to pursue the truth like the main character in Q & A is rare.
"The graduates from the 'University of WhatsApp' are the greatest menace to civil society, because they are ready to believe anything and everything that is shared with them," says Swarup. He urges students to have the courage to ask right questions from a critical point of view to hold out such lies, he says. "Do not get swayed by the avalanche of fake news being spread through social media," he says. Instead, curate an open mind.
Part of the gradual disintegration of public conscience relates to the losing space for formidable liberal arts education around the world, says Swarup. It's this formative experience that created world-influential figures in the last century, not the narrow-minded and tech-only training, he highlights. "I think the clearest example was Steve Jobs," says Swarup. "He was not a technician or an engineer. But he was someone with a broad vision about what a product should do and what it should be like."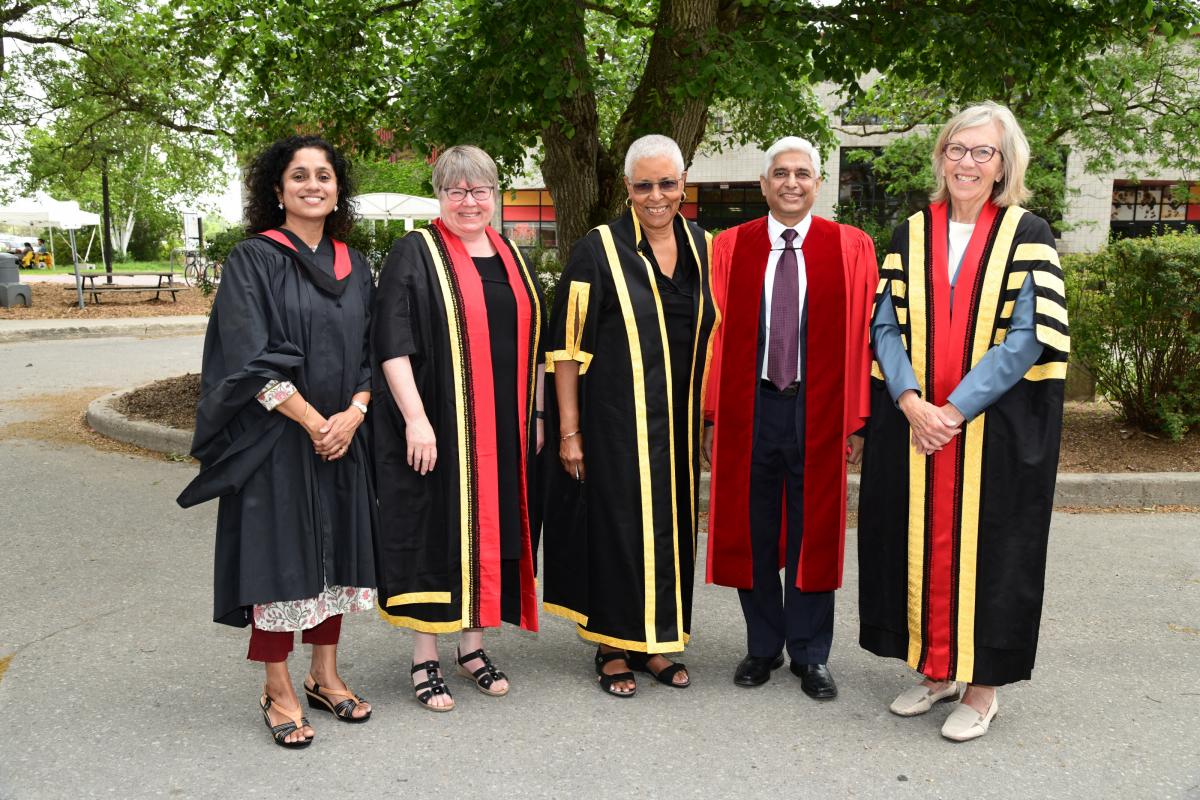 Well-rounded skills are more sought after in workplaces than we usually think.
"Google being Google, tested its hiring hypothesis by crunching every bit and bite of its hiring, firing, and promotion data accumulated since the company's incorporation in 1998," says Swarup. "This was called project Oxygen. And it shocked everyone by concluding that among the eight most important qualities of Google's employees, STEM expertise came last."
The more important qualities were soft skills like communicating well, being a good coach, having empathy towards others, being supportive of colleagues and being a critical thinker.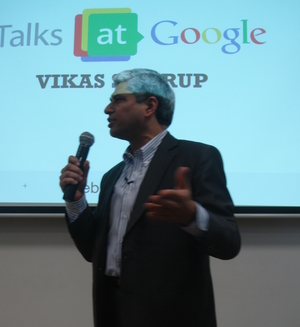 And although a good liberal arts education undoubtedly prepares well-rounded individuals, it also needs to be given the funding it deserves to attract more students, Swarup thinks.
Swarup has travelled to at least one university in each of Canada's 10 provinces and three territories to inspire and be inspired by young people. He firmly believes that versatile individuals are needed to tackle the global issues that we face – to improve life in the end. To do that, his advice to them is "stay true to yourself in what you do and pursue the truth!"
Vikas Swarup's honorary degree ceremony and convocation address, June 2022, University of Guelph is available at this link.
Transcription assistance was provided by Holland Berkers, a 4th year undergrad student in International Development Studies, University of Guelph.
---
Connect with us! Do you want us to profile you and your research in this section? Or, you might want to tell us how you encountered India or South Asia in our Encounters section. Write to us at circlel@uoguelph.ca.
Find related news by keyword
News Topics