Gwen Chapman: The importance of India in internationalization and global engagement at the University of Guelph
In the post-pandemic world, international engagement and research collaboration may look quite different than in the past. We've learned how easy it can be to communicate with colleagues around the world in real time, without needing to travel. Well-attended international webinars, guest lectures by non-Canadian speakers, and virtual annual lectureships have prevailed.
So, can CIRCLE be a hub for such future research endeavours at Guelph?
University Provost and Vice-President (Academic) Gwen Chapman thinks so. Chapman says CIRCLE is well placed to facilitate connections between Canada and India, as well as diasporic Indian communities around the world, including in Canada. CIRCLE can support sharing of research ideas, collaborations, and knowledge mobilization through virtual, hybrid, and in-person events she says.
"Having university leaders visit India has value in building relationships with Indian universities," she says, "while other internationalization processes are more organic. Many University of Guelph faculty already have strong partnerships with Indian colleagues, which they have established through their own research networks."
Chapman wants to nurture strong connections between India and the University of Guelph in multiple ways, including undergraduate and graduate student mobility and research collaborations. She sees CIRCLE helping reach outward to conduct globally relevant and international collaborative research, as well as welcoming researchers and students from outside Canada into U of G's thriving learning culture.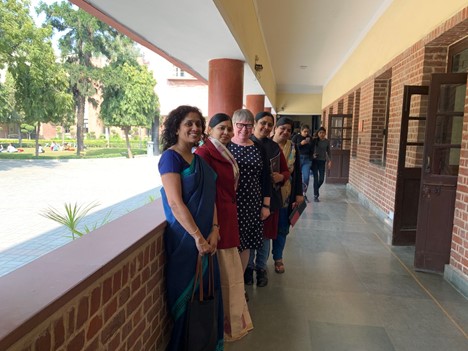 Chapman believes India's sizable talent pool is key to the U of G's two-way or "bidirectional approach" to internationalization. She speaks from experience: an accomplished human nutritionist by training, Chapman once led the College of Social and Applied Human Science's internationalization strategy when she was college dean from 2016 to 2020. It was there that she provided leadership to facilitate the creation of CIRCLE.
She is a huge supporter of the Guelph-India connection. On her first ever visit to India in 2020, just before the pandemic began, Chapman was looking to attract more undergraduate students to U of G and build partnerships between U of G and Indian universities. On her visit, she went to O P Jindal University, a relatively young private university with new facilities, then onto Ambedkar University in Delhi and then to the much older Jamia Milia Islamia University. "I was interested to see diversity and to see the areas where we have similar struggles as universities and some of the differences as well," she says.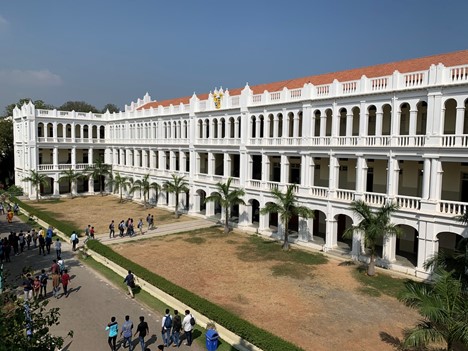 Chapman is proud of U of G's existing strengths in research collaborations and attracting graduate students. She believes more opportunities exist to grow these areas…and even more so to attract additional international undergraduates. "Indian students, with their strong preparation and relevant language skills, can cope well in the competitive Canadian academic scene," she says. "We welcome them here."
India is also an important partner for U of G because of the strength of historical Canada-India ties. Chapman noted how both countries share family ties through the diverse Indian diasporic communities in Canada, as well as long-held Commonwealth related connections.
"People can come to Canada to learn and yet I think what I learned in India is, being very bidirectional, that there is a lot of knowledge, a lot of expertise in India that we can learn from," Chapman says.
---
Dilshan Fernando is a student writer for CIRCLE. He is in the second year of his PhD at the University of Guelph.
---
Connect with us! Do you want us to profile you and your research in this section? Or, you might want to tell us how you encountered India or South Asia in our Encounters section. Write to us at circlel@uoguelph.ca. 
Find related news by keyword
News Topics