Andrea Paras: Towards interculturally competent humanitarianism
Heart-to-heart connections, an openness to differences, and busting myths are all part of being interculturally competent. Dr. Andrea Paras, Associate Professor at the University of Guelph, believes intercultural competence is learned, not instinctive. In other words, it must be taught…and she's committed to helping it flourish.
Paras is an expert in analyzing the political and ethical challenges of international humanitarianism. Intercultural competence is one of the tools that helps to combat racism and decolonize this sector. Her book, Moral Obligations and Sovereignty in International Relations expands some of these arguments in full.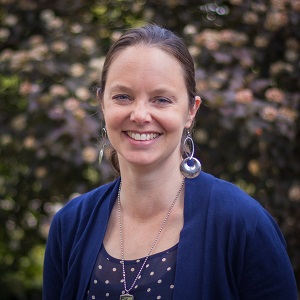 Paras' own interest in intercultural competence emerged in 2011, after a brief stint as a faculty member at the Asian University for Women, in Chittagong, Bangladesh. She reflected on what she could have done differently to understand and operate better during her time there. This was her first academic appointment following her PhD.
Paras grew up in communities with a large Indian presence in Surrey, and Williams Lake, in British Columbia. That helped make her feel comfortable joining the Asian University for Women, modelled after the liberal arts colleges in the US, with faculty from North America, Europe, and South Asia, but set within a South Asian context. That, she says, created a dynamic environment.
But her experiences have taken place beyond the classroom. Paras has also worked in Dharamsala, India, beginning as a volunteer with the Tibetan Centre for Human Rights and Democracy in 2011. She calls it a "tiny slice of a tiny slice of a tiny slice of life in India," but it left a big impression on her. There, she found a unique humanitarian tradition, evident elsewhere in India and South Asia as well. "The very informal way of coming together and expressing solidarity is inspiring," she says. "That's something that we have a lot to learn from."
The opportunity to research and teach intercultural competence presented itself when she led two University of Guelph field schools to Dharamsala, in 2015 and 2017. The schools were focused on learning about ethical volunteerism. Paras believes that India offers unique opportunities in learning intercultural competence as a life skill. Her advice: Immerse yourself in self-reflection and understand your own cultural identity deeply, so that you understand other cultural differences around you. "It really opens students' eyes to the different ways of constructing institutions and it helps to stretch themselves to think outside the box," she says.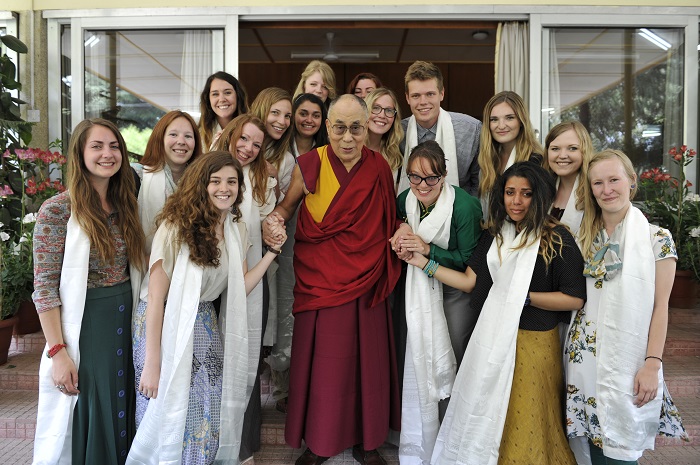 Many students may not be aware of their cultural prejudice until they learn it, says Paras. "You can spend a ton of time learning about all kinds of things about India and you can even go to India and learn more there. . . but you could come back and be even less intercultural competent," she cautions, pointing to the lack of genuine cultural reflection.
Notwithstanding the severe limitations exposed by the WE Charity scandal and the COVID-19 pandemic, Paras believes short-term volunteerism is still relevant, especially for students to gain new knowledge, make lasting connections and add value to their resumes. The means to make it happen is through culturally cognizant, open, and honest dialogue between local partners and volunteers.
Paras thinks of herself as an ally of CIRCLE. She believes that with its large network both in Canada and in India, it has the potential to identify partners that would be able to work with researchers to facilitate meaningful educational opportunities that go beyond tourism, and that foster reciprocal partnerships between local organizations and students.
---
Dilshan Fernando is a student writer for CIRCLE. He is in the first year of his PhD at the University of Guelph.
---
Connect with us! Do you want us to profile you and your research in this section? Or, you might want to tell us how you encountered India or South Asia in our Encounters section. Write to us at circlel@uoguelph.ca. 
Find related news by keyword
News Topics