Mark Spagnolo: A performance halfway around the world
For travelers, India is a site of curiosity.
For international students, it's a destination likely to reveal new knowledge.
And for multi-instrumentalist Mark Spagnolo, India was the site of a gig that reverberated like no other.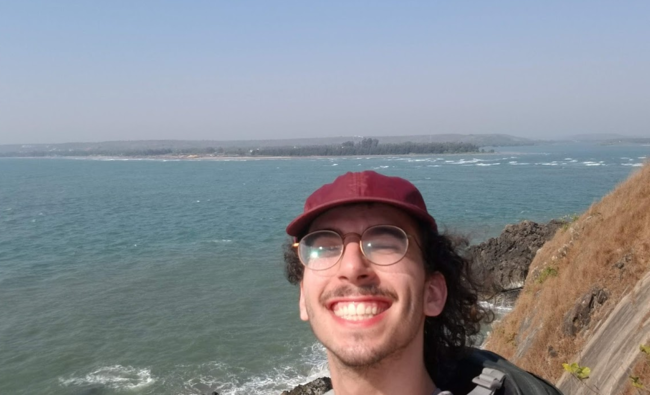 Spagnolo, a 4th year undergraduate majoring in music and minoring in geography at the University of Guelph, was tapped by his Guelph roommate Prameel to play the flute at his brother's wedding in Idukki, Kerala in February 2019.
For most musicians, that's unusual. They might go across town for a performance, but seldom do they go across an ocean and halfway around the world.
But the story takes another twist on the plane itself: By the time Spagnolo landed in India, he'd been invited to perform at three more weddings over his two-week trip. In spite of the differences in their musical styles, Spagnolo performed together with other musicians in Kerala.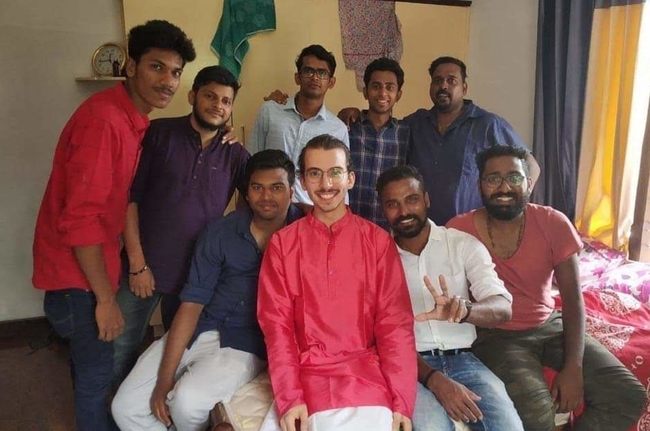 "Despite our differences, I recall how incredibly warm, spiritual, family-oriented and caring they all are," he says. "That's what drew me in and sparked my love for India. We need conversations, gatherings, performances, discussions and celebrations to open our minds and greet other cultures."
Spagnolo says that there's much more to each Raag and Taal (traditional musical arrangements) than the music itself. He calls the depth of Hindustani music dazzling, rich in improvisation and complicated in a way that is so engaging to the ears.
He had learned about Hindustani and Carnatic music through his degree and through his own research. Now, he's keen to return to India and to not only expand his musical horizons, but to teach western music as well.
"Learning music in India is less about studying music and more of a transfer of knowledge from teacher to student," he says. "I'm also expecting to live where I learn, which is quite different than the learning tradition here."
He has some tips for others preparing to travel to India. First, he says, get a good sleep. Maneuver India's fascinating cuisine according to what your stomach can handle. And understanding some Hindi is handy.
It's a small price to pay. For Mark, sitting on a hill in Goa watching the sun set for eight hours over the Arabian Sea, is a mental snapshot that cannot be beaten.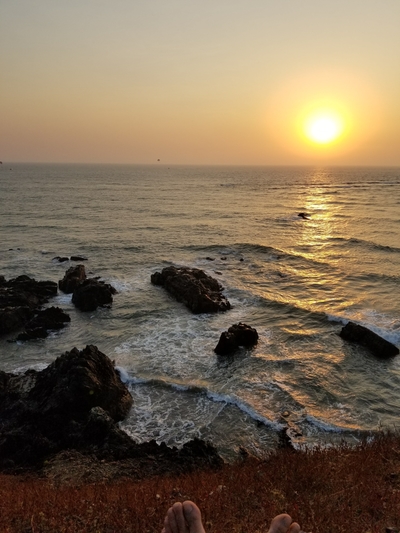 ---
Dilshan Fernando is a student writer for CIRCLE. He is in the first year of his PhD at the University of Guelph.
---
Connect with us! Do you want us to profile you and your research in this section? Or, you might want to tell us how you encountered India or South Asia in our Encounters section. Write to us at circlel@uoguelph.ca. 
Find related news by keyword
News Topics