Manjusri Misra: A sustainability pioneer with timely expertise
Sustainability has reached its tipping point. With climate change and global warming causing worldwide environmental degradation – and disproportionately affecting marginalized peoples and regions – an increased push is occurring for products, packaging, and industrial practices to become more sustainable and to create less waste.
That's where researchers such as born-and-raised in India Dr. Manjusri Misra come in. She's providing cutting-edge training and opportunities for our world to become much more environmentally conscious, moving forward.
In fact, she always has.
"From my childhood, I was taught to not throw away anything if I could. So, for example, we would stitch old saris into quilts, make bio-coal out of cow dung which I learned from my mother and grandmother," she says.
"We used to repair refrigerator, grinder and TV until they can be used rather than throwing them out and buying new ones again and again. It's in our veins, not to waste. It's in our hearts. We grew up believing that agricultural biomass waste, in particular, is a natural product and is looking for an opportunity."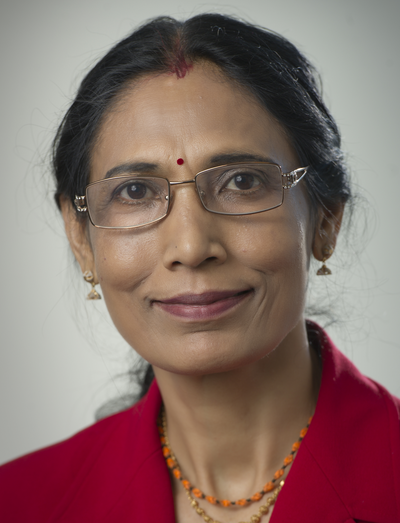 Misra received her undergraduate and post-graduate degrees from Utkal University in Bhubaneswar, Odisha, then continued her education and post-doctoral career in Germany, the United States, and finally, Canada along with her colleague and spouse Professor Amar Mohanty who is also at the University of Guelph. Her father and family, many of whom are academics themselves, supported her research goals and interest in academia. Her Indian roots were a huge inspiration in her sustainability-oriented research focus; it was where she established a foundational understanding of the importance of reusing materials, rather than relying on single-use products.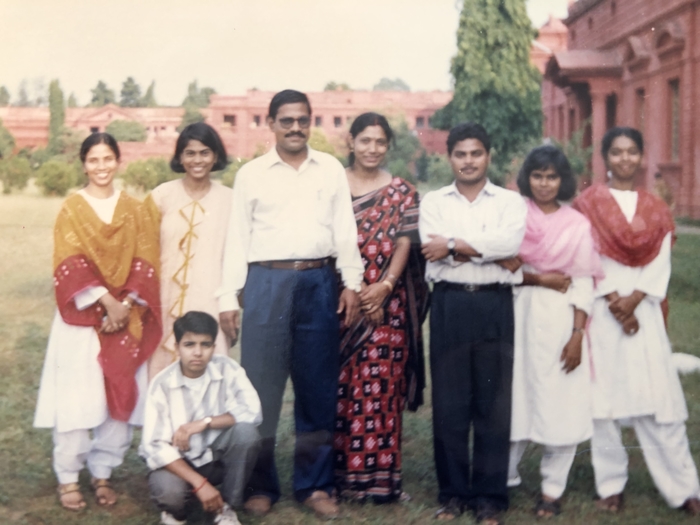 "India, being a country of over one billion people, ends up generating a lot of waste, which creates huge environmental and financial burdens," she says. "Vehicles, too, drive fuel usage and air pollution. By focusing on waste management and sustainability, we can find ways to make materials that use less waste, reusable products, or even compostable materials. So, we're working with companies in India, to make lightweight car parts and packaging, and really showing the importance of careful waste management."
As well as being a University of Guelph professor in the School of Engineering and Department of Plant Agriculture, Misra is a Tier 1 Canada Research Chair in Sustainable Biocomposites, and Research Program Director of the Bioeconomy Panel for the Ontario Agri-Food Innovation Alliance. Her research is primarily focused on the sustainable development of bio-based materials, including bionanomaterials, and involves application in automotive, packaging, consumer products, and biomedical research.
Misra is a leading researcher in green nanotechnology. Her trailblazing research success has allowed her to foster a multidisciplinary training environment, mentoring students transition into successful careers within industry, government, and academia. Her lab is one of the more diverse groups attracting talent from India, as well as other countries across the globe, including from Asia and Africa.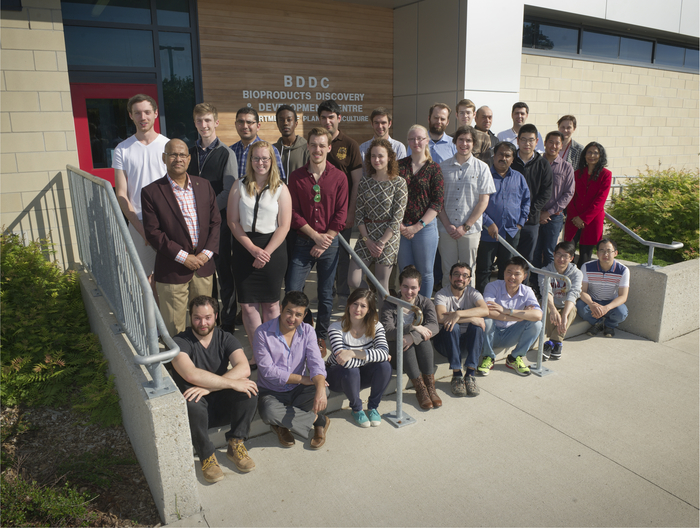 This research prowess also won her the Guelph's 2019 Woman of Distinction, an award celebrating role models and achievers who improve the quality of life in the local community. She hopes to see this award inspire other women in research, or any woman who hopes to bring an impact to society.
"Being named as the Guelph Woman of Distinction was a very big honour," she says. "In the research field, you can see how women are underrepresented, but you can also see ways we can support more women to enter the mainstream."
More recently, Misra was named one of Canada's most powerful women for 2020 by the Women's Executive Networks (WXN) in the Manulife Science and Technology Award category, for her work in materials science & engineering. Misra said she related to the theme of the 2020 award to unite and rise beyond borders.
Misra urges South Asian women interested in STEM to stay focused and determined, as the future in STEM industry is enormous. "I have inspired young women from the time I enrolled in my PhD and taught—telling women not to discontinue their education, to keep going, and contribute as equals. It is important to be part of the development and bring another perspective to their fields."
Misra believes that collaboration and cultural exchanges (such as that between Canada and India) will allow all parties to further understand issues of sustainability and learn from one another. To get more Canadian students interested in India, "we have to work as a team - advisors and connections in India. We have to make teams where students, postdocs and researchers from Canada and south Asia have an opportunity to work closely together," she says.
When it comes to the most rewarding part of her wide-spanning career, Misra's answer is simple: her students. "When I see their dreams get fulfilled and students become successful in contributing to whatever field they are in, wherever they are, that is the maximum satisfaction in my life."
---
Liaba Nisar, a student-writer with CIRCLE is a BA graduate in Geography and Theatre Studies.
---
Connect with us! Do you want us to profile you and your research in this section? Or, you might want to tell us how you encountered India or South Asia in our Encounters section. Write to us at circlel@uoguelph.ca.
Find related news by keyword
News Topics