Karine Gagné: Adventures in Ladakh were a bridge to global issues
An exhausting travel schedule awaited Dr. Karine Gagné when she arrived in Delhi, India, after a 14-hour journey from Canada in April 2019. Her destination, Zanskar in the Himalayan Mountains, was still a full two days away, in a bumpy truck over very rocky roads. And while the heat of Delhi gave way to more moderate temperatures in higher elevations, it was a gruelling trip nonetheless.
To Gagné, though, it was worth the challenge. She eventually found herself standing in the midst of breathtaking scenes of mountains and glaciers of all sizes. But despite the natural beauty all around her, she knew that right here, in the remote Himalayas, the effects of climate change were being felt.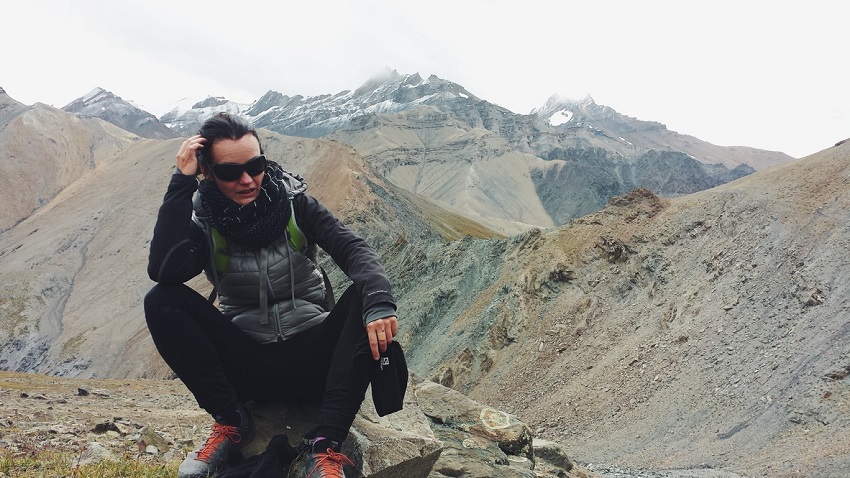 Gagné, an environmental anthropologist and assistant professor at the University of Guelph, studies climate change, human-animal relations and ethics of care in the Himalayas, one of the most fragile ecosystems. Specifically, her research centres on the problem of climate change on the smaller mountain glaciers, much of the population that lives upstream rely on for water.
Gagné cherishes her work with the Ladakhi communities, painstakingly gathering indigenous knowledge through participant observation and interviews. Her dedication to gather and share data from communities overlooked by most scientists arises from studying the problem of climate change through the perspective of everyday, local people who have an intimate relationship with their eco-systems.
"That is a reality often not exposed or discussed for climate change," she says. Gagné uses the metaphor "charismatic glaciers" to highlight how influential institutions such as National Geographic, the UN and scientists from across the world focus their resources and energies on big glaciers. They get the glory, but there's more to the story. "It's really the hundreds and thousands of smaller glaciers that keep the life going there," she says.
Her passion for India dates to her first visit during her undergraduate years in 2004. This led to her interest and extended time in India through her work with a NGO in Himachal Pradesh, an MA from Rajasthan and a PhD project in Ladakh.
Gagné plans to organize photo exhibitions across Ladakh and as part of local events such as the Zanskar festival, as a way of sharing her research with Ladakhi communities. She hopes her findings will inform policies regarding climate change and help increase communication between local communities and the state.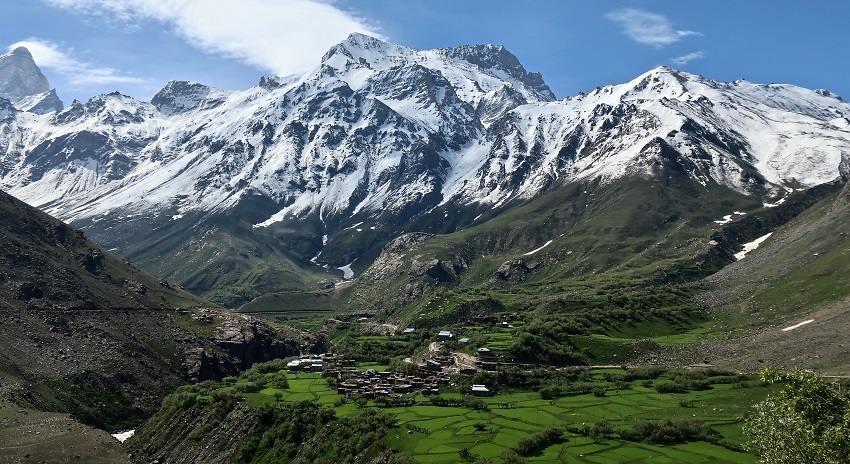 Gagné is a highly awarded researcher, having received more than $400,000 in grants and funding for her research in India. She is also an active CIRCLE steering committee member, and encourages students to consider India, a "universe in itself" she calls it – rich, diverse and a complex field setting for anthropology students.
According to Gagné, CIRCLE is a great gateway to connect with researchers focusing on India and to learn about the incredible research on different, often unexplored topics related to India and Indian diaspora. "There is so much of everything in India," she says. "It is a dream for an anthropologist."
---
Areej Amer is a student writer for CIRCLE. She is in her third year in the Bachelor of Arts and Sciences program at the University of Guelph.
Find related news by keyword
News Topics