Dementia Dastan: Exploring the experiences of South Asian Canadians living with dementia and their care partners
"The best advocacy comes from the heart and is born from personal experience. When we transform our pain into a driving force for change, we not only empower ourselves but also inspire others to stand up and make a difference." (Amy Bucher, n.d.).
My grandmother was diagnosed with dementia while I was completing my bachelor's degree in physiotherapy. I had often heard about the condition during my training, but my focus was not on neurology. My family took it in their stride, accepting this diagnosis as a new part of their lives. We moved on, working around appointments, and supporting each other as my grandmother began her journey of living with dementia.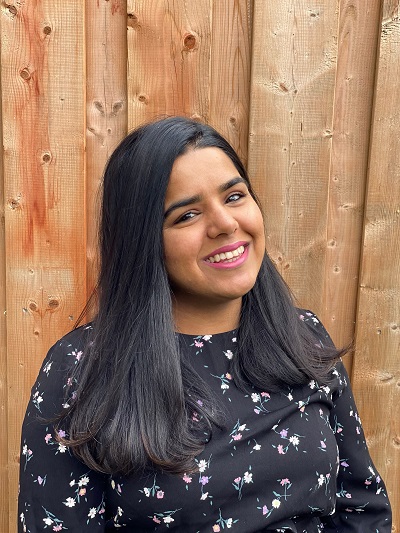 But when I started my Ph.D. and delved into dementia research as part of my research assistant role, I began to understand the extra burden we carried as a South Asian family trying to navigate dementia care.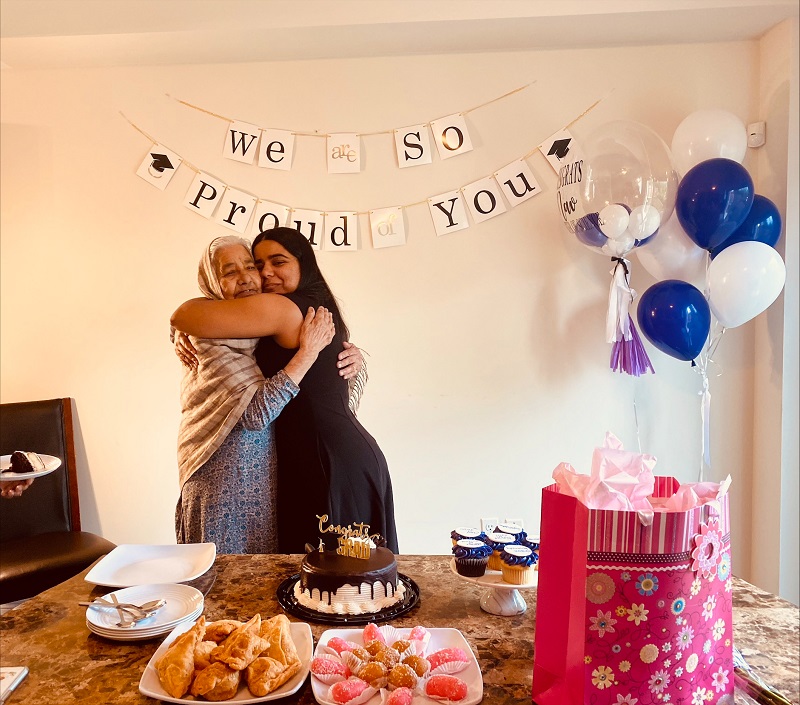 The initial encounter with the cultural challenges surrounding dementia care arose when I attempted to communicate the implications of the diagnosis to my family. In an effort to overcome this obstacle, I resorted to searching for ways to explain dementia in Punjabi.
Research out of the United Kingdom shows that South Asian communities do not fully understand dementia and often normalize its symptoms or relate the condition to religious or spiritual connotations. To them, dementia is a Western disease, uncommon in their home countries. This results from the lack of representation and resources available to the community to understand the condition. To fully understand, one must listen to stories, acknowledge the lived experiences of South Asians, and recognize how the present healthcare system can support them and make dementia care more equitable and culturally relevant.
So it's not surprising that the search for ways to explain dementia in Punjabi only left us as bewildered as before. I understood from my training and research that dementia was not a normal part of aging. Still, I never considered the stigma and lack of awareness about dementia within the South Asian community and how it directly impacted my family. Now the struggle was, how do I explain the likes of sundowning or wandering, or other symptoms of dementia?
The cultural gap in dementia care became even more glaring within the Canadian context when I looked for research on the experiences of South Asian Canadians living with dementia and how their care partners navigated the healthcare system. Unfortunately, that search was not fruitful.
Nonetheless, the pieces were starting to fall into place. Yes, there is stigma and barriers to all people living with dementia and their care partners when they are accessing care. But these barriers are intensified by layers of culture and language. The wide range of excellent programs and supports available for people living with dementia - in terms of day programs, resources and recreational programs - all become null and void for someone who does not relate to the Western culture or spoke English. Unlike others, my grandmother would not enjoy playing bingo or participating in Hollywood movie nights because that was not part of her culture.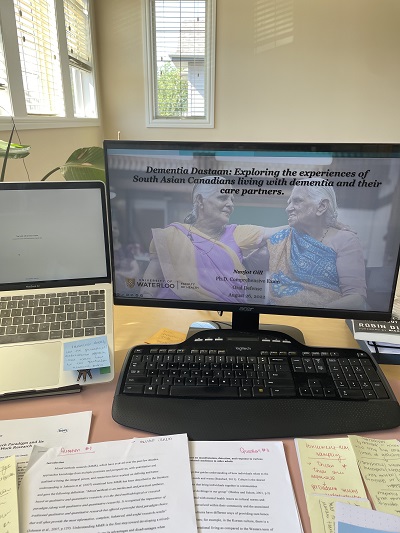 This brings me to the work I am currently engaged in, in the fourth year of my Ph.D., advocating for the importance of culturally sensitive dementia care. My dissertation is focused on exploring the experiences of South Asian Canadians living with dementia and their care partners. It also aims to bring to light healthcare professionals' perspectives and their experiences supporting racialized communities navigating dementia care. My research is titled "Dementia Dastan," where the word dastan means story or journey, which I feel is the most important part of starting the work to ensure racialized communities have access to the care they deserve.
With my research, I hope to highlight the challenges and barriers faced by the community. The findings will potentially guide policymakers, healthcare professionals and researchers with an understanding of what is vital to the South Asian community regarding dementia care, aiding in creating equitable changes to improve access to information and services.
---
Navjot Gill is a Ph.D. candidate in Public Health Sciences at the University of Waterloo, specializing in Aging, Health and Wellbeing. Her research explores the experience of people living with dementia and their care partners in the South Asian community. She is an advocate for culturally inclusive dementia care.