Bringing Water Treatment Technology to India: A U of G Professor's Journey
Helping people access clean water is worth travelling for…and for me, it meant visiting India for the 46th time.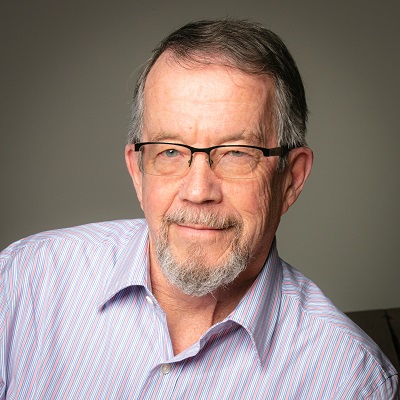 I made my latest trip to India in June, 2023 to visit the Indian Institute of Technology – Roorkee, the premiere institute in India dealing with water resources. IIT-R will soon be field testing my water treatment technology for local families in combination with Sehgal, an NGO, to treat the water used in villages with safe, clean water at the rate of more than one litre per hour.
My technology is a simple solution to a big problem. The solution works by filtering the water to very focused levels, precluding passage of bacteria and protozoa and once operated, a biofilm develops which further enhances removal of microbiological dimensions. Additional key elements are a robust encasement of the filter to minimize breakage, contamination of the filters, and enhances the longevity of performance. It's low-cost, easy to operate, can be repaired locally if needed, and is durable, compared to existing alternative water purifying systems.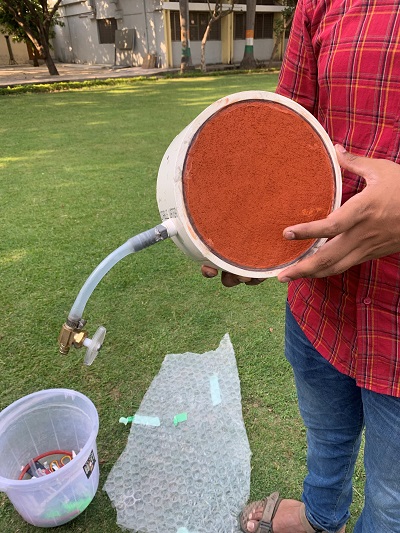 And it fills a huge need. India, like so many countries, faces a major water and sanitation crisis. More than 90 million Indians lack access to safe water, an issue which climate change will exacerbate. Few rural families have a water treatment system, but even if they do, the systems are often expensive, they break within a year, and they are easily contaminated. This makes the "safe" water they deliver untrustworthy. Without proper water treatment, a child in impoverished parts of India typically results in five major episodes per year of diarrhea.
For decades, I have been involved in water security issues such as water supply, wastewater treatment, flooding/droughts, and climate change. Water use around the world is accelerating. It's increased six-fold during the 20th century, but global population has only increased three-fold. There is insufficient water for this scenario to repeat, as global populations increase.
In the quest for water security, graduate students have helped enormously. I have guided more than 170 graduate students over the last four decades, including 13 who are now professors at various universities around the globe. Seeing these very bright students go on and do wonderful things themselves is the greatest satisfaction of my faculty position.
Much of my motivation to develop safe water treatment in India is to create equal opportunities for Indian women and girls. For example, boiling water to drink entails finding firewood, which is becoming increasingly time-consuming as available wood becomes more scarce. Firewood searches and water treatment usually falls to girls, taking time away from their education. If the young girls get an education, they will have fewer children, be able to find a job, and have a place at the decision-making table.
My experience working on water treatment abroad has made me even more passionate about the role of women and girls in society overall. It's time to look at women and girl's education as a solution – as educated women are more likely to run a business, and educate their children, therefore avoiding child marriage and poverty.
For over four decades of involvement in water security issues, my mantra is that water is life. There is no post-water economy. Two-thirds of the world's population currently suffers from water shortages and a child dies every three seconds from waterborne disease, a death rate that far exceeds the death rate of AIDS and malaria combined. By 2025, an estimated 1.8 billion people will live in areas plagued by water scarcity. My activities related to water security have taken me to more than 70 countries around the world, helping me to accumulate and share knowledge – because you can't identify problems and deliver solutions while sitting behind a desk in Canada.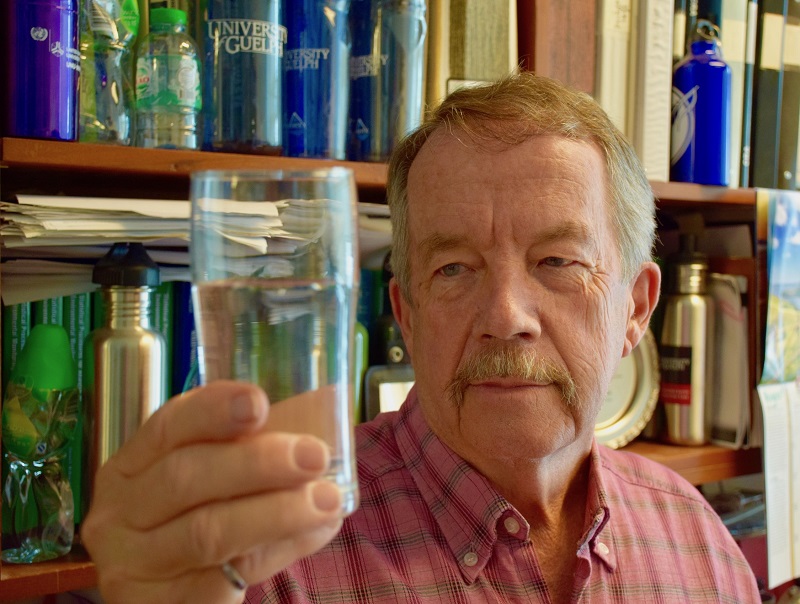 On the horizon, my technology is also going to be trialed in China in early 2024 by the UNDP and Coca-Cola. These trials will take place at schools in villages where the children will look after the water, because the treatment technology is so straightforward. Coca-Cola is involved because the company wants to be seen as a good corporate citizen.
---
Ed McBean, Ph.D., is a Professor of Engineering and former Tier 1 Canada Research Chair in Water Supply Security, and now the University of Guelph Research leadership Chair Professor, Water Security. He is a fellow with the India Association of Hydrologists and Vice-President (Foreign) of the Association of Global Groundwater Scientists, India, 2022-2024. He has been involved in many World Bank and Asian Development Bank projects, mainly in Chennai, Delhi, Bangalore, and worked on desalination for irrigation solutions in Gujarat.
Curated by Emmerson Jull.