An International Undergrad Student's First Research Experience: My MITACS Globalink Encounter at the University of Guelph
What do you get when you combine electrical and computer engineering with soil science? In my case, you get a MITACS Globalink Research Internship.
Through this program, I joined the University of Guelph in June 2022, to work with soil scientist Prof. Asim Biswas. My semester exams at Jadavpur University had just ended, and I was both eager and nervous about my first international journey to the other side of the globe.
After all, what did I know about soil science? My background is in electrical and computer engineering and working with soil scientists was bound to be quite different. But I did indeed have some familiarity with the field: During my research, I helped develop a multi-platform mobile app (supported by Android and IOS) for monitoring soil properties such as soil temperature and colour in farm fields.
However, that didn't mean I knew much about soil. But I had all kinds of help from the awesome people in Prof. Biswas' research group…particularly Mojtaba Naeimi and Naoya Kadota, who were two strong pillars. They were friendly, accommodating, and made me feel like I belonged.
Being surrounded by other Indians in Guelph helped me not miss home. Prof. Biswas is from India, as were my co-researchers who participated in the same MITACS Globalink Research Internship program. When we went out, we would recall our common experiences in India. It was a comforting experience.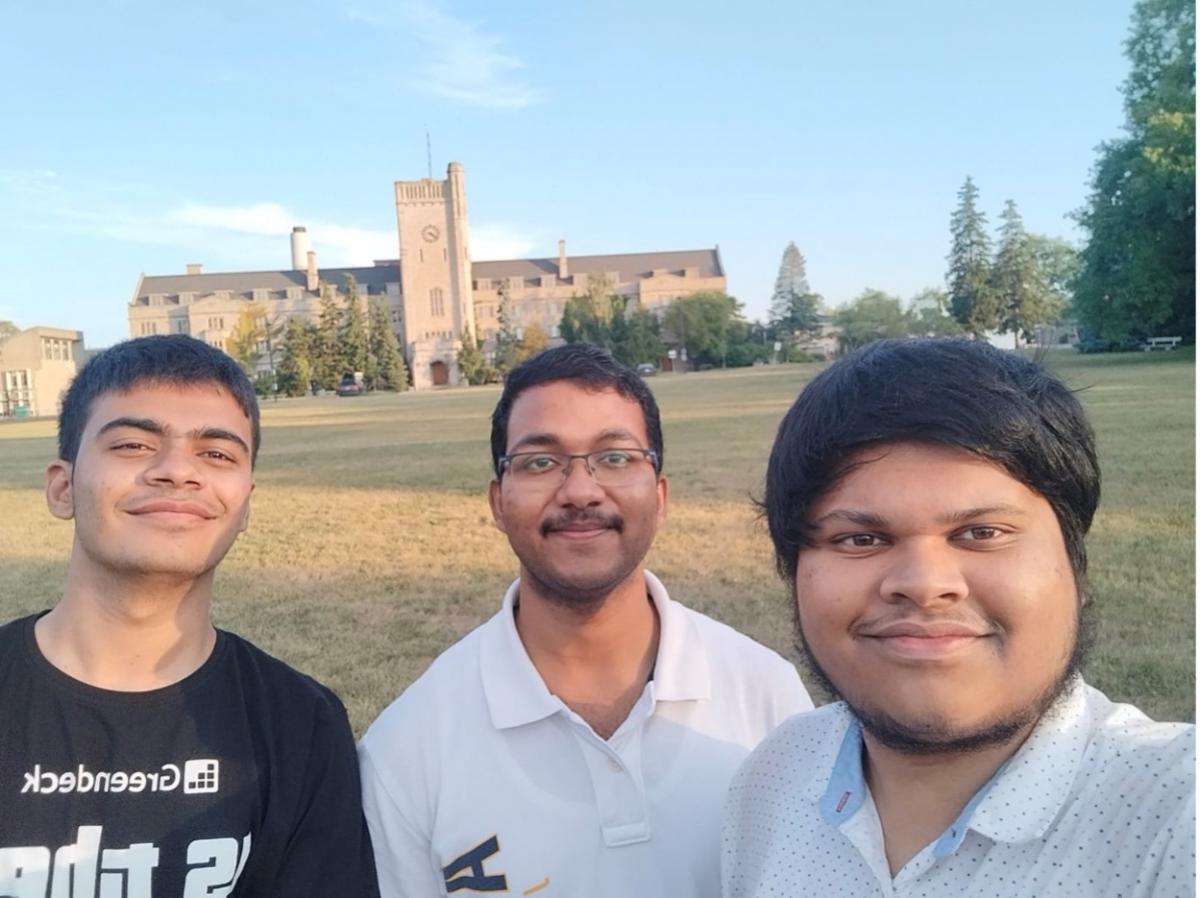 In time, I discovered the stories, life experiences, and feelings about Canada shared by the people I met at Guelph. The common experience of life we shared as well as a positive view of society that builds on trust made me feel a deep connection with them. It was the first time I had the opportunity to live and work in a multinational context; experiences of people from countries such as China and Japan inspired me. I learned a lot about their motivations in life. For example, I engaged in many conversations with my co-researcher Naoya about Japanese geography and social cultures. Those discussions polished my understanding of Japan and the educational opportunities provided by the government there.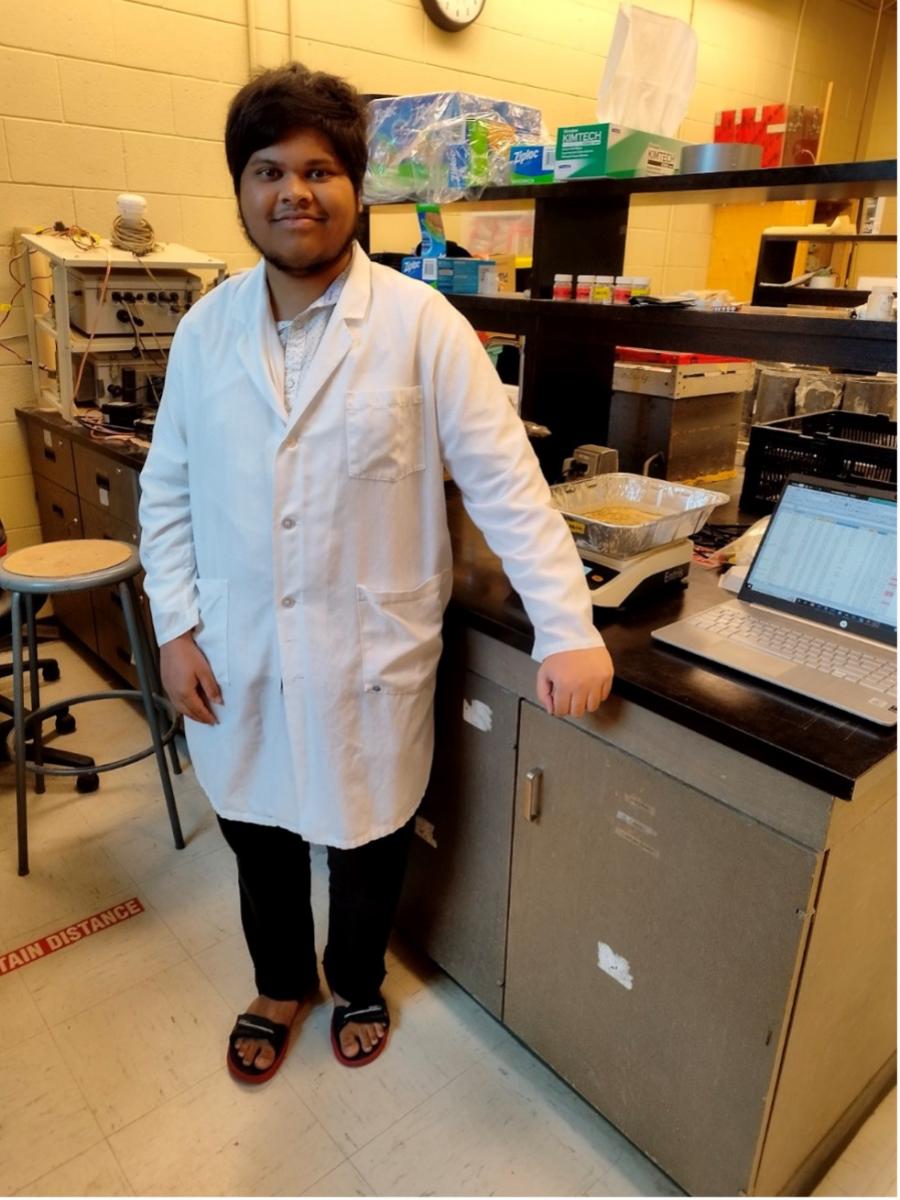 Here's another unique experience. During my internship, I attended the event "Conversations on Slumdog Millionaire" with Vikas Swarup, former diplomat and author of Q&A. Here, I learned about the life of a diplomat and his contributions to Canada and India. Later, I joined CIRCLE at the University of Guelph to remain connected to the Canadian research community and to promote Indian research with Canadian institutions. Looking into the future, I hope to return to Canada to pursue further studies. I will seek to promote research activities through CIRCLE once again by fostering networks and partnerships.
Without the funding support of MITACS, I would not have been able to gain the international research experience I did in Canada. This experience will stay with me for the rest of my life. The internship gave me the opportunity to indulge in a full-time research project, which is often unheard of at the undergraduate level. As well as in the future, I would like to create a career in research, and I would likely prefer Canada over all the other countries. I want to foster network and partnership between my home university and the University of Guelph in future to continue my research and possible future collaborations in the area of electrical and computer engineering.
Photos provided by the author, 2022.
Ayan Biswas is an undergraduate student in Bachelor of Engineering in Electronics and Telecommunication Engineering at Jadavpur University, India who came to the University of Guelph during the summer of 2022 as a Visiting Research Scholar under the MITACS Globalink Research Internship programme.
---
Connect with us! Do you want tell us how you encountered India or South Asia in this section? Or, you might want us to profile you and your research in the profiles section? Write to us at circlel@uoguelph.ca.
Find related news by keyword
News Topics