The Great Indian Kitchen | Film Screening and Discussion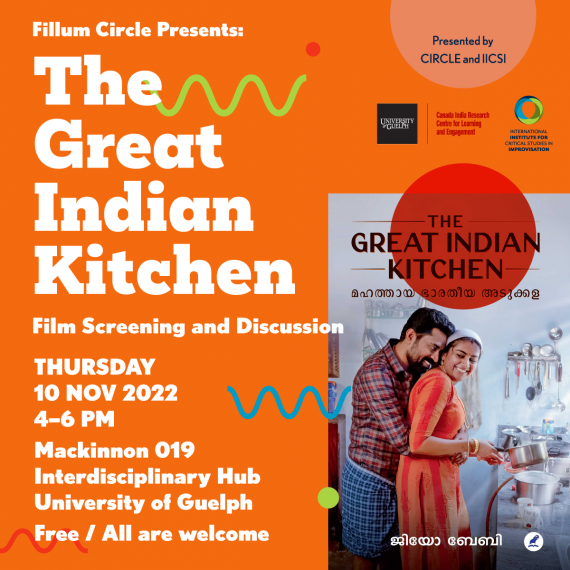 Details
Fillum Circle presents
Screening and discussion of "The Great Indian Kitchen" (2021, dir. Jeo Baby), 
Thursday, 10 November 2022 | 4:00 p.m. to 6:00 p.m.
Room 019 (Interdisciplinary Hub), Mackinnon Building, University of Guelph
"A terrific, trenchant film, whose director Jeo Baby questions patriarchy and gender expectations...and looks at the very real possibility of smashing them." Shubhra Gupta, The Indian Express.
A trailer of the film is available here.
All are welcome.
Hosted by: Canada India Research Centre for CIRCLE and International Institute for Critical Studies in Improvisation (IICSI).