(Re)Discover India Through Films: Satyajit Ray's Pather Panchali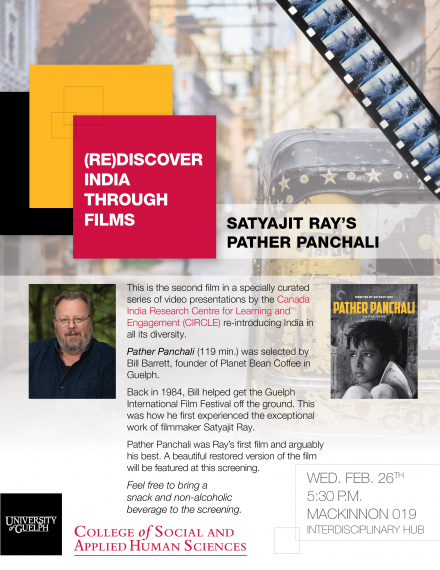 Details
This is the second film in a specially curated series of video presentations by the Canada India Research Centre for Learning and Engagement (CIRCLE) re-introducing India and its diversity.
Pather Panchali (119 mins.) was selected by Bill Barrett, founded of Planet Bean Coffee in Guelph.
Back in 1984, Bill helped get the Guelph International Film Festival off the ground. This was how he first experienced the expceptional work of filmmaker Satyajit Ray.
Pather Panchali was Ray's first film and arguably his best. A beautiful restored version of the film will be featured at this screening.