(Re)Discover India Through Films: Deepa Mehta's Cooking with Stella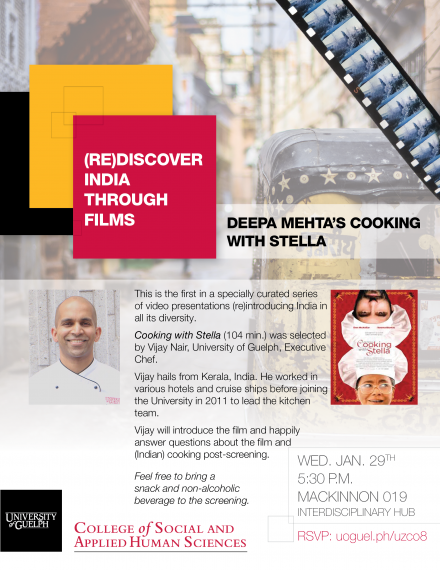 Details
This is the first in a specially curated series of video presentations (re)introducing India in all its diversity.
Cooking with Stella (104 mins.) was selected by Vijay Nair, University of Guelph Executive Chef.
Vijay hails from Kerala, India. He worked in various hotels and cruise ships before joining the university in 2011 to lead the kitchen team. Vijay will introduce the film and happily answer questions about the film and (Indian) cooking post-screening.