Anika Tahsin Binte Amjad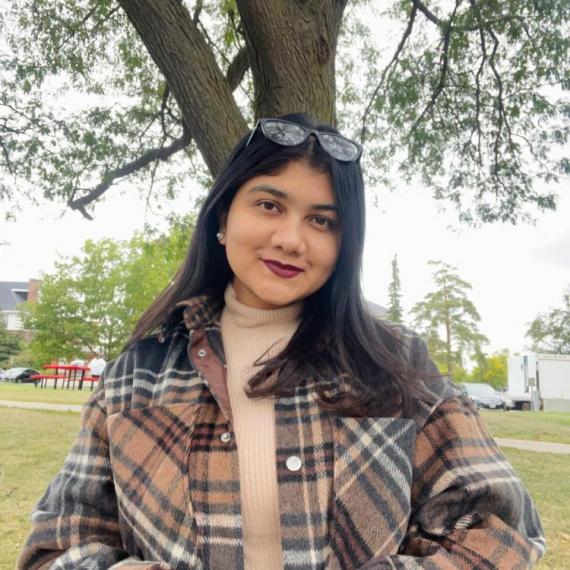 Research thematic keywords:
Human Security and Development
Research region keywords:
I have come to know about the Canada India Research Centre for Learning and Engagement from one of my peers at the University of Guelph. As my research interest lies in human security and development, especially focusing on Bangladesh, I was immediately interested in joining CIRCLE after visiting the website and learning about its activities. When it comes to ensuring an equitable exchange of knowledge between Canada and India and the Indian diaspora, I believe CIRCLE is an exceptional platform to foster that environment. As a citizen of Bangladesh and belonging to the South Asian region, I would be grateful to participate and learn from the distinguished members of CIRCLE and contribute my knowledge to my best. I believe the area of my research interest aligns with the expectations of CIRCLE, and my research will add value to the diversified platform of the nucleus. If given the chance to be a member of this exemplary entity, I will provide my best to contribute new knowledge in the field of research in South Asia to add new perspectives to the academic field of research.
Being born in Bangladesh and completing my undergraduate studies from Bangladesh University of Professionals as a student of International Relations, it was my desire to pursue research in the field of development in the context of Bangladesh and South Asia. My undergraduate thesis encircled four aspects (food, health, economic, community) of human security to analyze the living conditions of the Stranded Pakistanis living in the Bihari camps of Bangladesh, mainly in the city of Dhaka. Through fieldwork and connecting with locals and experts in the area, I was motivated to do further research in the field of human security and development. As an MA student studying IDEV, I am presently interested in conducting research in the tea gardens of Sylhet district in Bangladesh to analyze political exploitation and its' effects on the lives of tea workers. It is my desire to conduct research on the ground to determine why the tea workers are politically exploited, and how this political exploitation is responsible for their miserable living conditions. Based on my previous academic experiences, I believe this research will allow me to contribute and enhance the existing literature in political research.