Economy in India 2047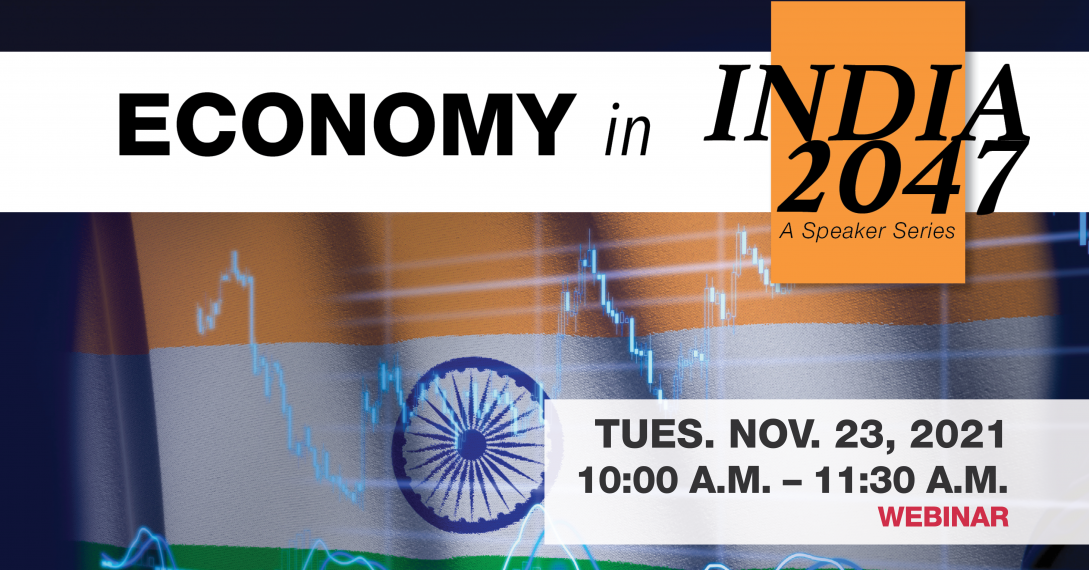 Details
Tuesday, 23 November 2021, 8:30-10:00 PM IST / 10:00-11:30 AM EST
This session will lay out a vision for a just, sustainable, and inclusive India in 2047. Speakers will reflect on the journey in the next 25 years towards that vision examining the economy, agriculture and rural development, and the pressing challenges of poverty, inequality, and unemployment. Part of the India 2047 Speaker Series.
---
---
---
---
---
Presented by the Canada India Research Centre for Learning and Engagement (CIRCLE), with support from:
College of Social and Applied Human Sciences (CSAHS)
Guelph Institute of Development Studies (GIDS)
Guelph Institute for Environmental Research (GIER)
International Institute for Critical Studies in Improvisation (IICSI)
Office of International Strategy and Partnerships
One Health Institute
Ontario Veterinary College (OVC)
Event Recording
Economy in India 2047 Transcript
Captioning and transcription by Dilshan Fernando (PhD candidate, Sociology and International Development), Areej Amer (Undergraduate student, Arts and Sciences program), and Tatum Curtis (Undergraduate student, Criminal Justice and Public Policy program).