Hindi Cinema at International Film Festivals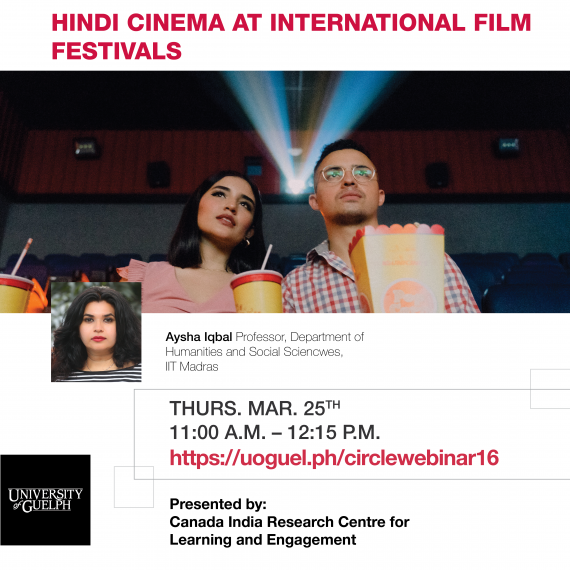 Details
A growing number of filmmakers who attempt 'bold' or unconventional themes, are looking at international film festivals as suitable avenues to reach a larger audience. This webinar explores the socio-cultural reasons for this phenomenon.
Guest Speaker: Aysha Iqbal, Professor, Department of Humanities and Social Sciences, IIT Madras
Event Recording
Hindi Cinema Webinar Transcript
Captioning and transcription by La-Tonya Gayle, 4th year majoring in Criminal Justice and Public Policy and minoring in International Development.
Event Website