Webinar: The Influence of Cash Transfers and Remittances on Children: a Case Study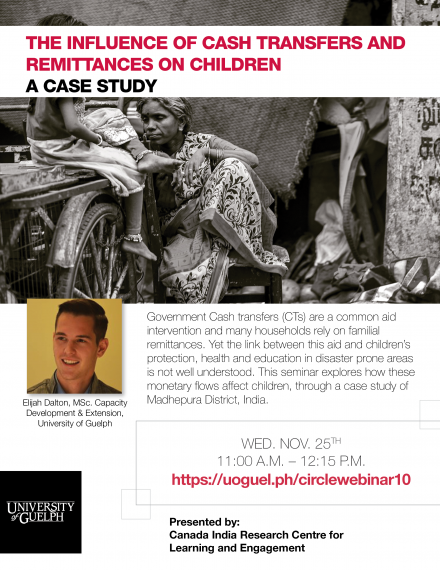 Details
Government cash transfers (CTs) are a common aid intervention and many households rely on familial remittances. Yet the link between this aid and children's protection, health and education in disaster prone areas is not well understood.
This seminar explores how these monetary flows affect children, through a case study of Madhepura District, India.
Guest speaker: Elijah Dalton, MSc. Capacity Development and Extension, University of Guelph.