Webinar: India's Migrant Crisis: The Elusive Search for a Better Life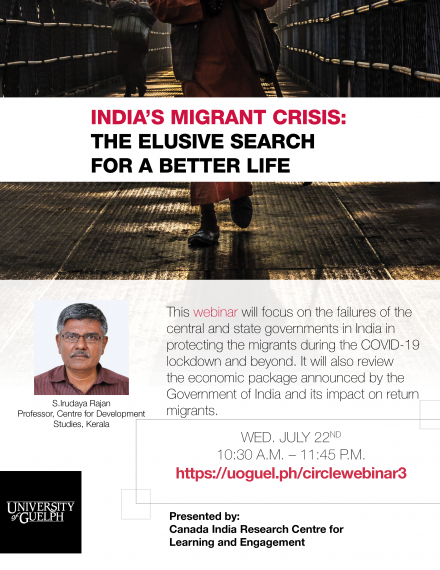 Details
This webinar will focus on the failures of the central and state governments in India in protecting the migrants during the COVID-19 lockdown and beyond.
It will also review the economic package announced by the Government of India and its impact on return migrants.
Guest speaker: S. Irudaya Rajan, Professor, Centre for Development Studies, Kerala
Presented by the Canada India Research Centre for Learning and Engagement.