Agrarian Crisis, Farmer Suicides, and Family Dynamics in India
Location
University Centre, Room 442
University of Guelph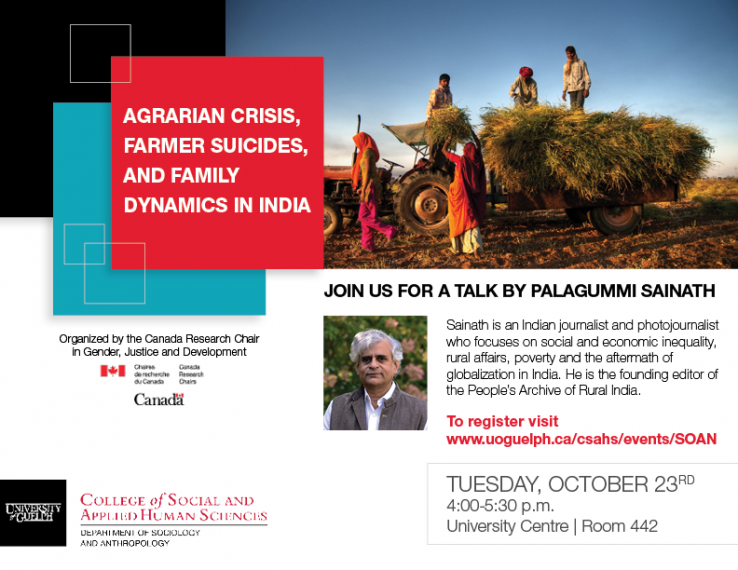 Details
Join us for a talk by Palagummi Sainath on the agrarian crisis, farmer suicides and family dynamics in India.
Sainath is an Indian journalist and photojournalist who focuses on social and economic inequality, rural affairs, poverty and the aftermath of globalization in India. He is the founding editor of the People's Archive of Rural India.
Organized by the Canada Research Chair in Gender, Justice and Development.